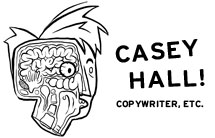 ---
Help a Student Help a Tribe
Film - Print

The previous College Fund Campaign was beautiful and optimistic and yet still didn't motivate people to get involved.

So, we set out to create an almost antagonistic message, showing the value of education on tribal lands in a way that could not be denied. We wanted it shouting, ripping hearts out of chests, galvanizing everything. We went to the Badlands, we went to the Arizona deserts, we went to the waterways of the Northwest and we found dozens of students who embodied the imaginative, progressive, arresting ambition that a single student can have.

All in the middle of rattlesnake season. Luckily Joe Pytka's hollering kept them in their nests.