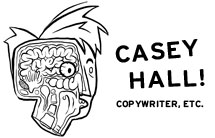 ---
Oreo
Dunk Challenge
Film - Social

Most cookies you just throw in your mouth.

No one just eats an Oreo, though. You twist it open or you lick out the creme or, most likely, you dunk it in a delicious, nutritious ice cold glass of American-squeezed milk.
As the cookie brand has made in-roads into dozens of new markets over the last decade, it was time for a global campaign that introduced the dunk ritual to the rest of the world.

So we called up Shaq, Christina Aguilera and soccer football heartthrob Neymar to brink their larger than life personalities and skills to an even largerer than life dunking stage.

Thus the Dunk Challenge was born, a cross-media, multi-market campaign featuring dozens of unique dunk challenges that invites consumers to respond in kind, or inspires them to show off their own way to dunk.

The work will live on just about every social channel you can think of, appear in 60 languages, sell every last cookie and save the entire world.

Google partnerships, emerging tech collabs, social content, in-person activations and more will be rolling out across 2017, but here are some tasty lil morsels to get things started.