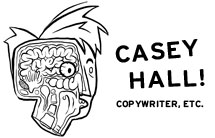 ---
Nike Summer Nights
Print - OOH

Summer in Shanghai is brutal, it's weeks of hundred degree days choked out by blazing concrete and traffic.

The only sane time for sport is after the sun goes down.

In this campaign, we created a nation of nocturnal athletes, with a month long social engagement inviting them out to nightly activities, and these headlines that showed how fun it was to come out late, and play later.



It's so hard to say goodnight.
Too early to call a winner.
Tonight we turn this city upside down.
You can have the road back at dawn.
Don't wait up for us.
Tomorrow's stories happen tonight.