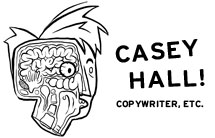 ---
Snacks Quarterly
Web

Snacks Quarterly is an internet magazine for the distinguished snack enthusiast.

As a regular contributor, it is a great opportunity for me to make dumb jokes about the dumb junk food that my dumb brain is obsessed with.

Each issue is full of amazing artists and writers but of course you should read mine first by simply clicking on these beautiful graphics to your right.